Prizes and opportunities for early-career scientists!
QIAGEN is now offering several chances to win $1500 worth of research products! Simply tell us about your research project and how QIAGEN can help you reach your goals.
As a potential long-term partner of QIAGEN, you can count on our support to accelerate your research and build a successful career in life science. Our latest initiative for young scientists is a series of prize contests that selects winners based on your research goals and ambitions. Each winner gets $1500 worth of consumable research products! Here's how it works:
You tell us about your research dreams, goals and your current research project
If you win, you can choose $1500 worth of QIAGEN products for your lab
You'll also become one of QIAGEN's featured Young Scientists – you can share your research story and vision on our website and on social media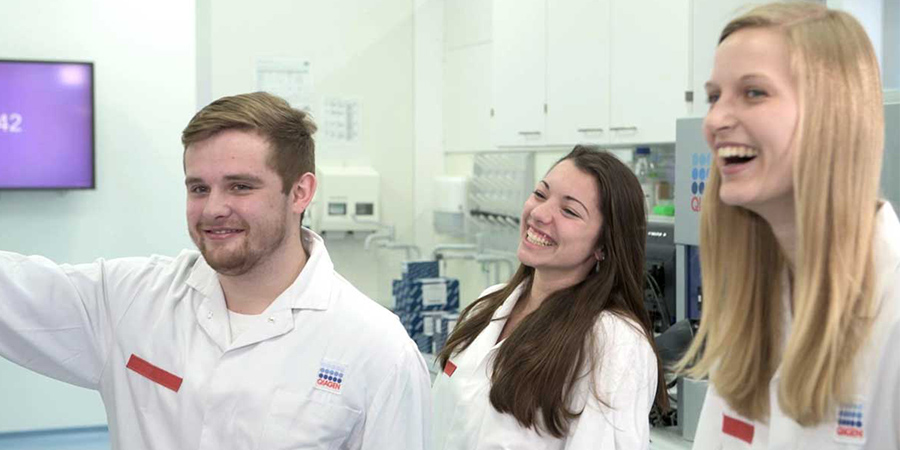 Second Young Scientist Contest begins – apply before Nov 30!
Thank you to everyone who applied to be Featured Young Scientist of the Month in our first two contest rounds. As we evaluate the entries of October's contest and pick a winner, you can now enter our third and last competition! Open until November 30, feel free to apply or reapply with updated information about your research project(s).
These contests are an easy way to accelerate your research and perform the experiments you've dreamed of. Enter the contest here and maybe we can make those dreams come true with $1500 worth of QIAGEN products…
Apply now!
Young Scientist of the Month
We're happy to announce that Kwabena Owusu-Boateng is our first winner of the QIAGEN Young Scientist of the Month contest. Kwabena is currently a graduate student at WACCBIP, University of Ghana. With his QIAGEN prize, he will continue his study of host-pathogen co-adaptation and pathogen immune evasion mechanisms, as well as protein–protein interactions, that could play a role in the pathogenesis of M. ulcerans – a mycobacterium responsible for "Buruli Ulcer".
This chronic debilitating disease can result in severe disfigurement and in extreme cases, auto-amputation of limbs. According to the WHO, the disease is on the increase and has been reported in 33 countries in Africa, the Americas, Asia and the Western Pacific. The mode of transmission to humans remains unknown and there is no prevention for the disease.
Winning project